Class Information:
Library books can be changed before and after school.
Please check the Library door for opening times.
Spellings will be tested every Monday and times tables every Friday.
PE kits are required every Monday and Friday.
Welcome to Chestnut Class. We are a mixed class of year 3 and 4 children. Our class teachers are Mrs Green and Mrs Robinson and our learning support assistants are Mrs Duffy and Mrs Wood.
Chestnut class' topic this half term will be 'Into the rainforest.' We will be starting with a visit from a reptile expert, who will be bringing in a range of creatures for us to meet.
We will be learning about different aspects of the rainforest and their importance to our planet.
The artist Henri Rousseau will provide a starting point for our art work. We will look closely at his painting 'Surprise' and use this as a basis for our own study of animals.
Our science will be investigating the life cycle of plants and the skeletons of different animals. We will be looking at hour they move and have adapted for their environments.
Hampshire music service will be visiting weekly and will be providing expert tuition on guitar playing.
Click the links to find out more about our Class:
See the Events pencil or Friends for more.
Events Archives 2016-2017
Events Archives 2015-2016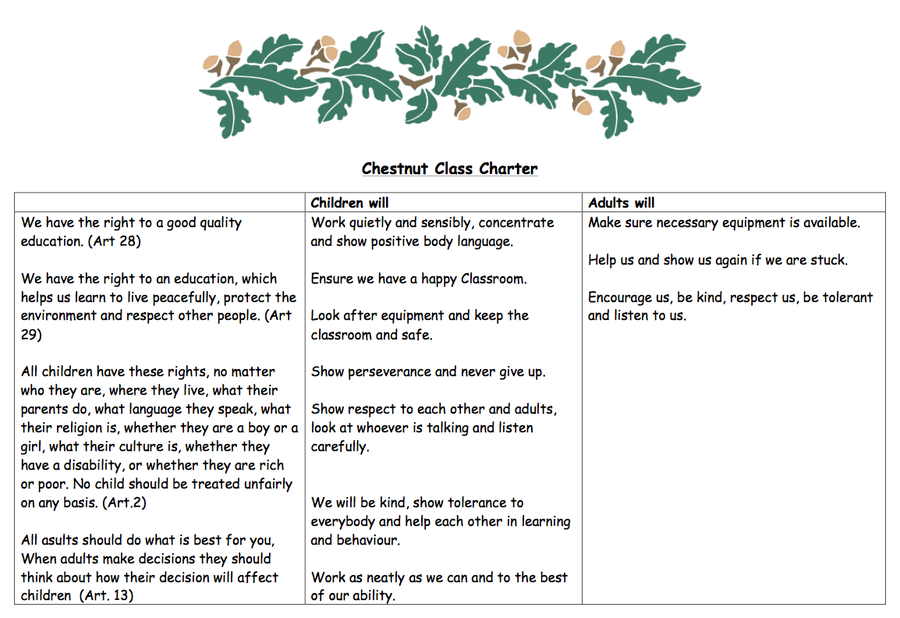 Units of Measure
In Maths we have been learning how to estimate units of measure including grams, kilograms, litres and millilitres.
We have been reasoning about which objects could be heavier or lighter or which bottle held the most liquid and why.
Find out more about our topic: