Class Information
Spellings will be tested every Monday, and times tables will be tested Fridays.
Library books can be changed before and after school.
Please check the Library door for opening times.
PE kits are required for Wednesdays and Fridays.
Welcome to Oak Class. We are a mixed Year 5 and 6 class and we range from 9 to 11 years old. Our class teacher is Mrs. Montgomerie. We are also taught by Miss Chetwode, a trainee teacher. We are supported in class by our learning support assistant Mrs Hussey.

Oak class' topic this term is 'Who were the Ancient Greeks?'. We will be finding out why modern-day Greece is still a popular destination to visit as well as the influences that the Ancient Greeks have had on our modern life.
Our Literacy work will be linked to our topic work and we will write tourist brochures, myths and legends, newspaper recounts and non-chronological reports. In Art, we will continue the theme with vase designs and mask-making. In Science, we will consider sounds and how these are caused by vibrations.
We will enhance our topic work with a production at the end of the year to which you will be invited once rehearsals are underway!
Click the links to find out more:
Small Schools Football Tournament
Year 5 and 6 Athletics Tournament
High Five Netball Tournament - round 1
High Five Netball Tournament - round 2
Year 5/6 Sparkling Rugby Tournament
See the Events pencil or Friends for more.
Events Archives 2016-2017
Events Archives 2015-2016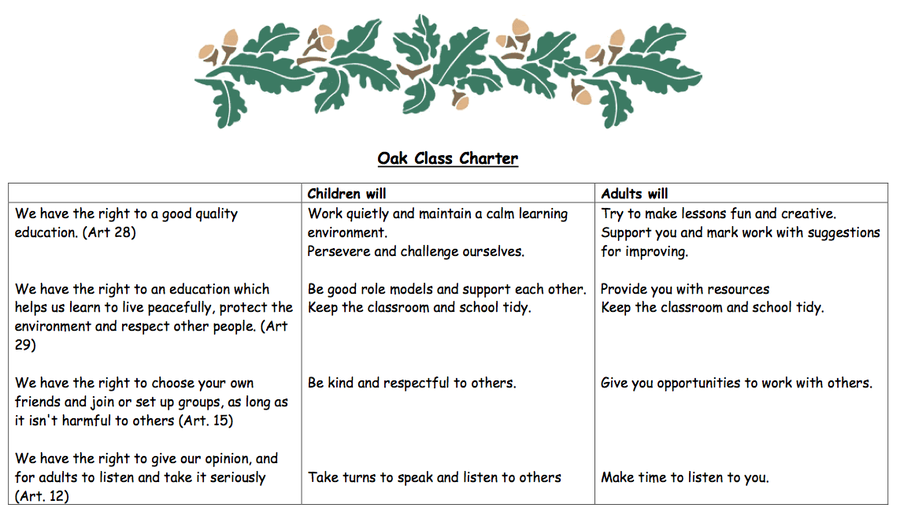 Picture Book Trailers
In Oak, as part of our celebration of book week, we used the iMovie app to create trailers for picture books. Some of us used a similar theme to the style of the book and some of us tried to make funny books more serious - or even scary!
Click here to enjoy just a few...

Find out more about our topic: