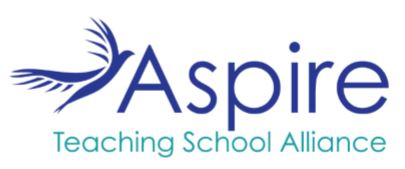 Are you interested in training to become a teacher? We can help!
Cliddesden Primary School has been part of a school-led teacher training programme since 2015 having successfully had several trainee teachers work at our school. Previously with a Teaching School Alliance based in Andover, we have now moved over to one based in Basingstoke and Deane. Cliddesden Primary Primary is now excited to be part of the Aspire Teaching Alliance and this year we have our first Aspire Trainee. Aspire is a group of local schools who have formed an alliance to provide high quality, on-the-job training for those wanting to go into primary school teaching. The programme is fully accredited by the University of Winchester, and successful candidates gain Qualified Teacher Status (QTS), as well as a PCGE. The Department for Education accredited Overton CE Primary School as a National Teaching School in 2014
What is School Direct?
School Direct is a school-led teacher training programme. School Direct courses are designed by a group of schools in partnership with a university. A School Direct course lasts a year and you will train in at least two schools.
Why choose School Direct?
This course offers a brilliant option if you want to train and learn 'on the job', and you shouldn't worry about being thrown in at the deep end. You'll be part of a team from the very start, receiving intensive support from experienced teachers and mentors. That means you won't be teaching classes unsupported until the school thinks you're ready.
Why choose us?
We are committed to the recruitment and retention of high-quality teachers in order to meet the needs of our locality.
You will receive a helpful step-by-step guide to becoming a teacher; email updates with important news on teacher training, funding and events in your area; the option to call the team of UK-based teaching experts for advice and information on how you can interact with NCTL and even get your questions answered via Facebook and Twitter!

You are probably aware that with Schools Direct being a work-based route into teaching, it is vitally important that you have gained some good, meaningful experience during your time in primary schools. Applicants without this experience generally find the rigorous interview process difficult and fail to secure a place on Schools Direct.
We are a school who provide placements for Schools Direct trainees with the Aspire Teaching School Alliance
Aspire are offering Virtual Information Sessions via Zoom

They would love to 'virtually' meet you if you are interested in training to become a teacher and want to find out how Aspire can help.

They will be hosting a series of remote sessions that will include:
A short opening presentation about Aspire's School Direct programme and vision
Advice on what makes a strong application
Opportunities to ask questions
To attend the session and receive your remote link access invite, please email us via aspire@overton.hants.sch.uk

Session Dates/Times
Monday 19 October between 8 and 9am
Monday 2nd November between 6 and 7pm
Tuesday 17th November between 8 and 9am
Monday 7th December between 6 and 7pm

School Direct is a one-year teacher training programme for graduates (including career changers) who learn "on the job" in one of the Alliance's schools. This will enable us to develop and retain high quality teachers with excellent employment prospects in the local area.
If you think you have a desire to teach, we have just started recruiting potential trainees to our School Direct programme for 2019/2020. If you, or anyone you know, are interested in training to become a teacher and would like more information, please contact Overton Primary School directly or visit http://www.overtonprimary.co.uk/initial-teacher-training. You can also speak to Mr Davies about Apsire.
https://www.overtonprimary.co.uk/aspire-teaching-alliance/initial-teacher-training/