Class Information
The Library is currently closed due to COVID19 restrictions.
PE is on Friday, please come to school wearing PE kit.
Click here to view Class Timetable.
Welcome to Willow Class. We are a mixed Foundation Stage and Year 1 class. Our class teachers are Mrs Nicholson and Mrs Robinson, supported by Mrs Sumner, and Mrs Morrison.
Willow Class will be thinking about people who help us for the first half of the Spring term.
We will be looking at the different jobs through stories and roleplay. The children will explore local maps to discover where these people work and how they travel.
In Science, the children will be learning about materials and their properties.
For the second half of this term, Willow Class will be going back in time to discover all about castles, knights, kings, queens and maybe dragons! Year 1 children will be researching the Great Fire of London too.
The children will be exploring structures and designing buildings and vehicles.
Our SCARF lessons will be focusing on 'Keeping Myself Safe'.
Click on the link below for recent events:
Click on the Events pencil or Friends for more.
Events Archives 2019-2020
Events Archives 2018-2019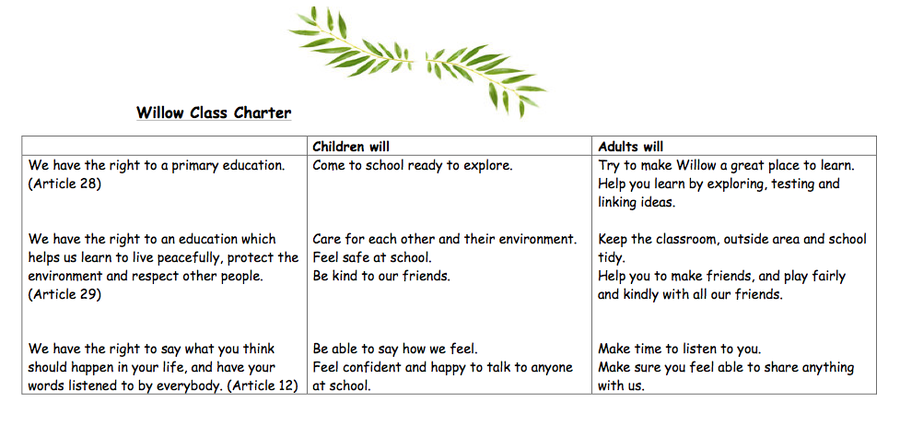 Willow Class have been thinking about light and what it means at this time of year.
In November, the children learnt about Guy Fawkes and why we have fireworks lighting up the sky.
We enjoyed joining in with the Hindu festival of Diwali by making divas. Diwali means 'row of lights'. In the story of Rama and Sita, the lights helped them to find their way home.
Now it is Advent and we have learnt how Christians celebrate Advent. We made an Advent wreath and a Christingle to remember how Christians think of Jesus as the light of the world, and that Advent means coming.
In History, the year 1 children have been comparing Florence Nightingale, and Mary Seacole, both outstanding nurses. The children discovered that despite very different lives, both women helped soldiers and made outstanding contributions to history.
We are busy singing songs and acting out the Nativity outside, ready to record our performance to share virtually with family and friends.