Class Information
The Library is currently closed due to COVID19 restrictions.
PE is on Friday, please come to school wearing PE kit.
Click here to view Class Timetable.
Welcome to Willow Class. We are a mixed Foundation Stage and Year 1 class. Our class teachers are Mrs Nicholson and Mrs Robinson, supported by Mrs Sumner, and Mrs Morrison.
Learning themes in Willow Class this term are 'Me and my school', 'On a beam of light' and Christmas.
We will start the term learning about each other and how we learn and play together to become a great class. Our focus will be settling our new children into life in Willow Class and in Cliddesden School. We will be exploring our new environment, looking at how we are all different, what we need to grow and be healthy and how we change as we grow. The Year 1's will be finding out about where we live and our school.
After half term we will be finding out about Florence Nightingale and Guy Fawkes. We will be exploring light and dark around us. The children will investigate animals, plants and materials around them, and the seasons.
We will all be looking forward to finding out more about Christmas and its traditions.
Click the links to find out more about the following events:
Click on the Events pencil or Friends for more.
Events Archives 2018-2019
Events Archives 2017-2018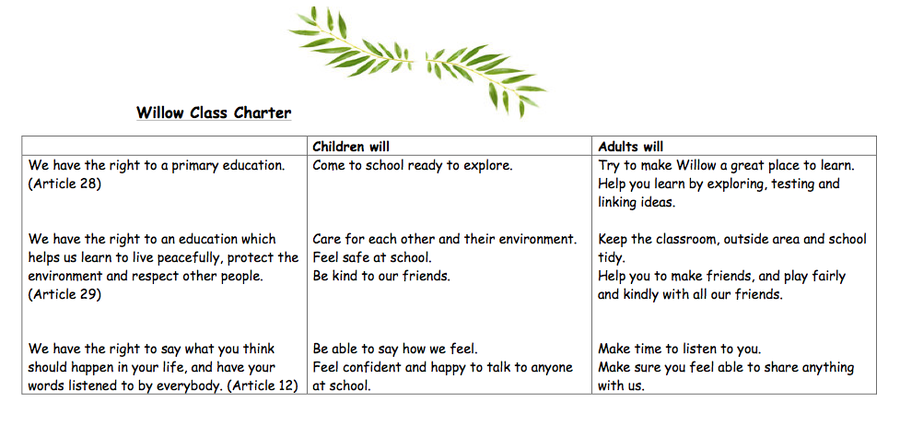 Healthy Food Workshop
The children received a letter from the little old man and little old woman asking for their help. They wanted some healthy snacks as their gingerbread boy had been eaten.
Click here to find out how Willow Class helped them.