Junior Leadership Team
Our Head Boy is Morgan and our Head Girl is Darcey. Their deputies are Ewan and Ashritha. The children were selected after a written application and interview and competition was high.
The duties of our Junior leadership team are to be ambassadors for the school, to be good role models to others and to support the Headteacher in school procedures were appropriate.
Deputy Head Girl - Ashritha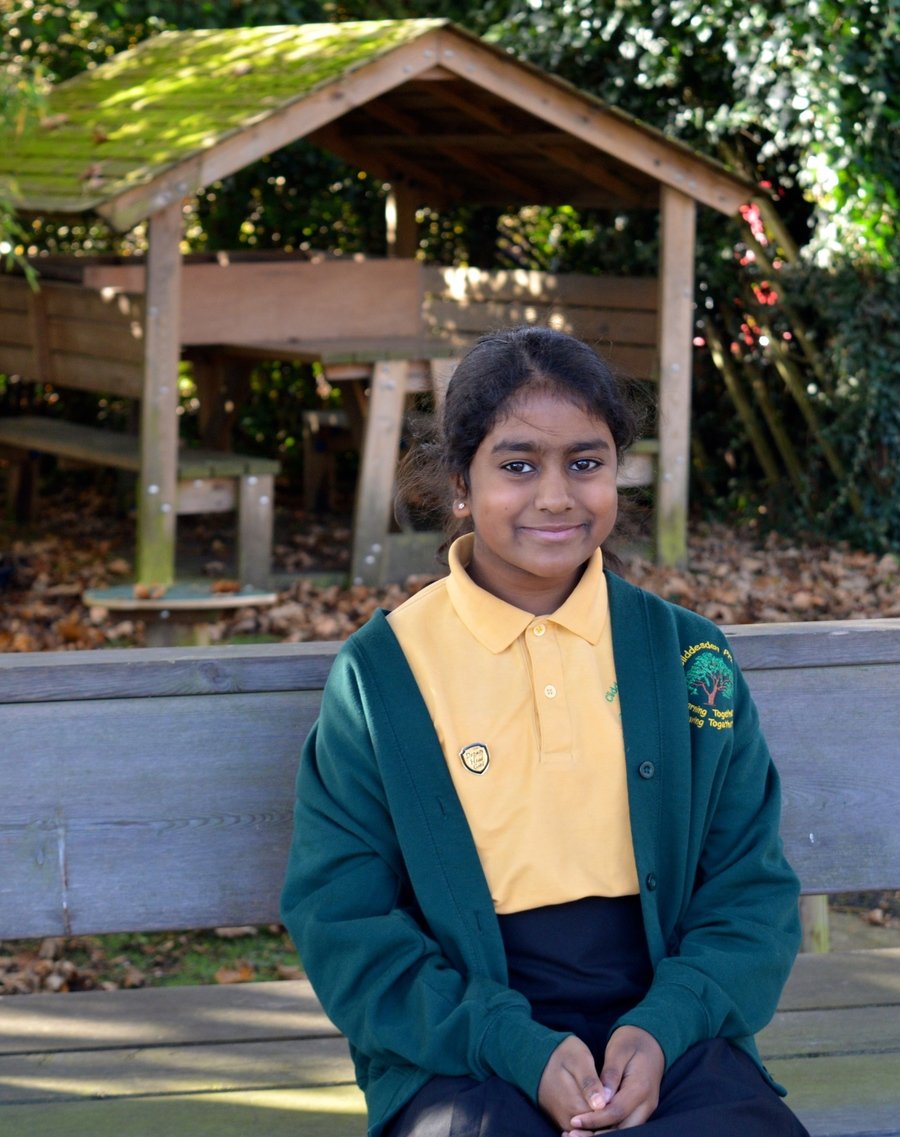 House Captains
Our House Captains have the responsibility to tally up house points each week and present in our weekly achievement assembly. With their house staff member they hold house assemblies once a half term. They also lead their houses in intra-school sports events including our annual sports day. See our house board in The Link for further information.
Hackwood House (Yellow): Oscar and India
Ellisfield House (Red): Dominic and Ayriana
Farleigh House (Green): Theo and Juliet
Winslade House (Blue): Sam and Kyla
Junior Road Safety Officers
Trained by the Hampshire Road Safety team, our JSRO is Theo. His role in school is to provide pupils with information on how to stay safe as pedestrians when crossing roads and being out and about where cars are around. The JSRO will lead road safety assemblies and run road safety workshop lessons for all the classes.