Events:
Click on Events or Friends for more.
Events Archives 2020-2021
Events Archives 2019-2020
SLS Recommended Reading Books
Welcome to Willow Class. We are a mixed Foundation Stage and Year 1 class. Our class teachers are Mrs Nicholson and Mrs Robinson, supported by Mrs Garland and Mrs Verwoerdt.
Willow Class will be developing their learning through the themes of Blast Off! (What is out there?) and Pirates.
We will start the term learning about our world in space and how it would look to aliens visiting us. Our imaginations will float away into space as we create aliens, alien adventures and journey into space. We will look at space travel, famous explorers and our solar system, and think about what makes life on Earth so great.
After half term we will be finding out how to live like a pirate, and exploring the seas with Pirate Blackbeard. The Year 1's will be exploring a small village in India to see how the area is similar and different to their local area. The class will be making maps, following directions and searching for hidden treasure. We will be exploring the continents and seas around the globe in our own ships, with our telescopes and pirate kit!
Science in Spring 1 will be learning all about animals. We will be focusing on describing and comparing the structure of a variety of common animals (fish, amphibians, reptiles, birds and mammals, including pets). We will be noticing that animals, including humans, have offspring which grow into adults and finding out about the basic needs of animals, including humans, for survival (water, food and air).
In ICT we will be using programable robots.
What Willow Class have been learning this week.
This week we have been reading the Man on the moon. We have using adjectives to write wanted posters for our aliens and starting to record number sentences. In year 1 we have been learning about numbers to 50. In science we learnt about nocturnal animals and the features they have developed to survive. We used the bluebots in our ICT session which were so much fun! We understand that they only have a memory not a brain and enjoyed making them dance.
Class Information
Spellings copy and remember and then tested on Monday, practice new ones Tuesday.
Mental maths skills Thursday, test Friday.
PE is on Wednesday and Friday. On Wednesday we would like the children to come to school in their uniforms and bring their PE kits with them to change into. On Friday, we would like the children to come to school in their PE kits.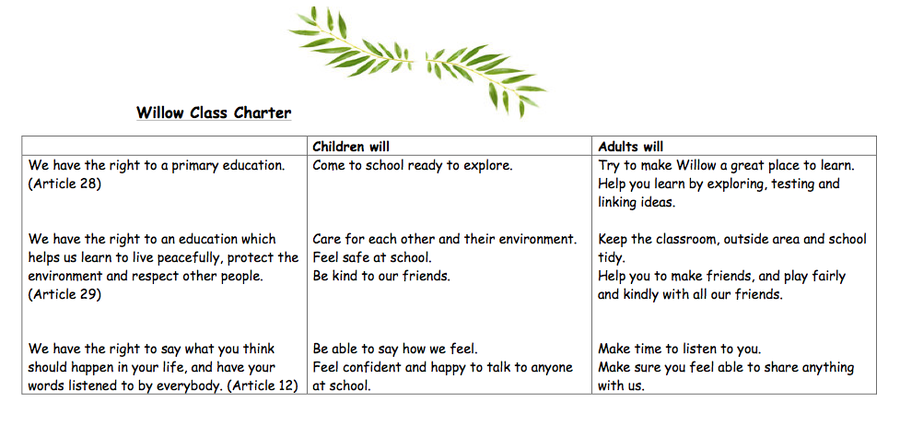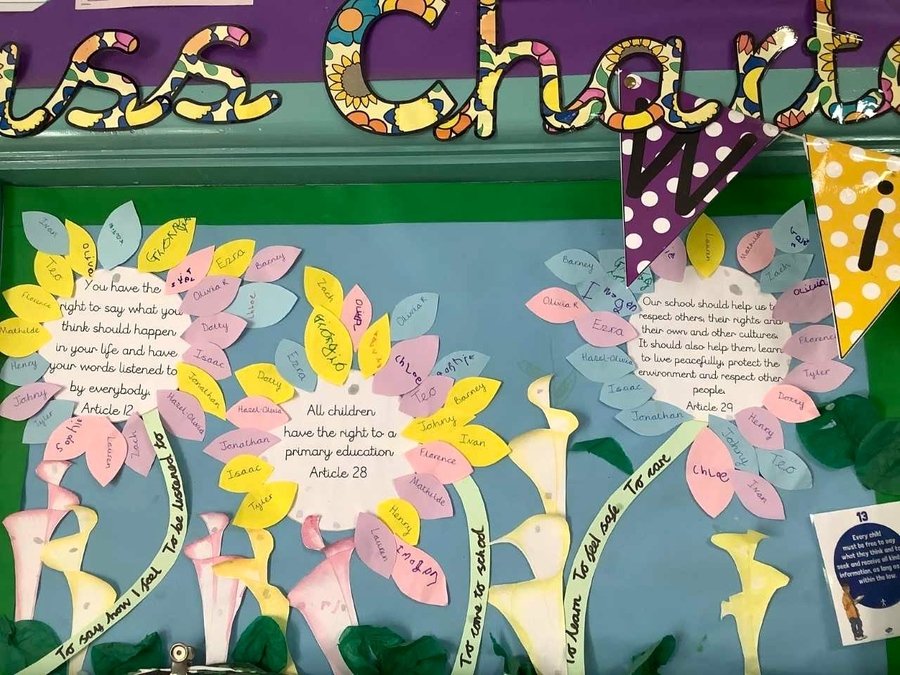 Rainforest Journey
As part of our Amazing Animals learning theme, today the children are travelling to Brazil!
The classroom has been transformed into an aeroplane ready to fly the children to Manaus in Brazil.
The children had packed their rucksacks full of useful things ready for their flight today.
As the children arrived at Gatwick airport, they were greeted by British Airways flight attendants. They were guided through to a scanner to check their backpacks. Pushing the tray through the scanner was fun! Next, the children had to walk through the metal detector to check for any metal objects. Sometimes it went beep and the children looked for metal bits on their coats as the flight attendants scanned them again.
At Passport control, the class had the passports they had made, checked and stamped. The children were shown to the Departure lounge where they relaxed with some holiday magazines!
Our flight to Manaus was then announced and seat numbers were called. The children checked their number then went onboard to match their ticket to a seat.
After our safety checks, we set off, watching the pilot in the cockpit and the ground get further away. It was very noisy and the children had to pop their ears once we reached the clouds and higher!
There was time for inflight food and drink served by the air stewards. As our flight was very long the class watched an inflight movie (Octonauts in the Amazon), which helped prepare the children for seeing some amazing animals.
Once the plane had landed and the seatbelt signs were turned off, the children went to Arrivals to meet their guide. They shared their backpack contents with the guide who helped them decide if they were going to be useful.
Now the children were ready to explore. They paired up and kept near the guide, spotting and counting animals. The binoculars were the most useful item in their backpacks.
After a camp lunch, the guide helped the children find and draw some of the animals.
The children had a great experience and we hope this will inspire the children in the next few weeks to find out more about these amazing animals.