Events:
Click on Events or Friends for more.
Events Archives 2020-2021
Events Archives 2019-2020
SLS Recommended Reading Books
Welcome to Willow Class. We are a mixed Foundation Stage and Year 1 class. Our class teachers are Mrs Nicholson and Mrs Robinson, supported by Mrs Garland and Mrs Verwoerdt.
Willow Class will be developing their learning through the theme of 'Under and by the sea'.
We will start the term exploring under the sea with Barry, Tiddler and the Rainbow Fish, using our imaginations to share and write stories. Using non-fiction texts, the children will investigate different creatures under the sea.
Our history focus is our school and how it has changed over time.
We will end the first half term joining the whole school in celebrating the Queen's platinum jubilee and immerse ourselves in a decade (1980's) from the Queen's reign.
After half term we will be finding out about the coast and what it's like to live by the sea. Using stories and poems, we will compare different viewpoints like the lighthouse keeper, fishermen and children by the sea.
In art, our focus artist is Seurat and using different mediums to show the sea. Our DT challenge is to make a healthy picnic for the seaside.
In science we will be learning about habitats and how animals have adapted to their environments. We will investigate different animal habitats in our local environment and use foodchains to understand the importance of habitats.
In ICT we will be using 2simple to draw our own pictures and word process sentences, making factfiles about different animals.
What Willow Class have been learning this week.
This week we have been reading the light house keepers lunch. We enjoyed the story and wrote our own ideas about what he would like for lunch. We have made lighthouses and roleplayed being Mr and Mrs Grinling, using salt dough to make our own biscuits.
In science we have investigated micro habitats and thought about what might happen if one of the plants or creatures wasn't there anymore.
We thoroughly enjoyed sports day and enjoyed physical activities linked to the school games week.
In maths FS have been looking at doubling patterns and year 1 have been finding 1 more and 1 less than 2 digit numbers.
Class Information
Spellings copy and remember and then tested on Monday, practice new ones Tuesday.
Mental maths skills Thursday, test Friday.
PE is on Wednesday and Friday. On Wednesday we would like the children to come to school in their uniforms and bring their PE kits with them to change into. On Friday, we would like the children to come to school in their PE kits.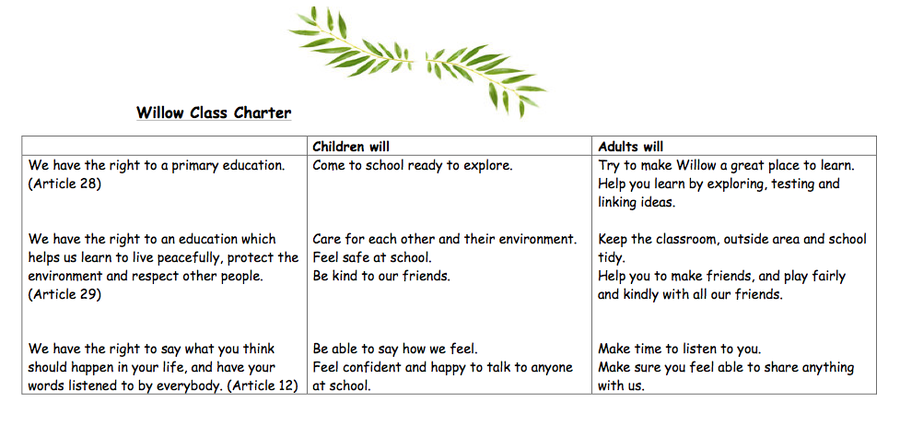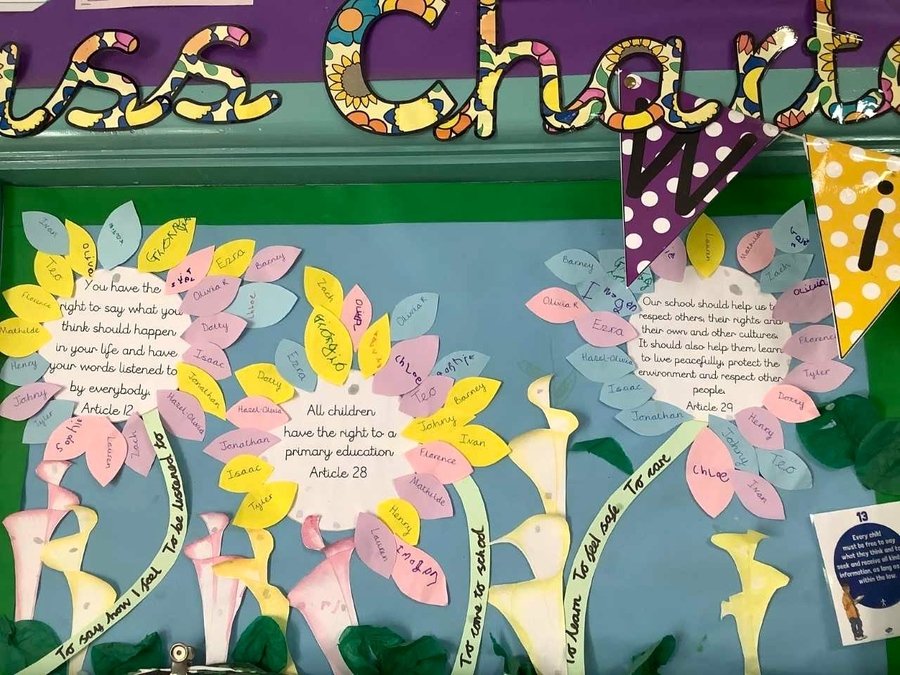 Willow Class have been out of this world for the first half of the spring term!
The children have been engaged in so many different activities. Here is a selection of their favourite challenges.
Following explorers and finding them on our school timeline
Making clay aliens
Exploring abstract artists like Herbin to create planets
Feeding the aliens with alien pizza!
Making our own solar system
Helping Baby Bear from Whatever Next! Make a list of things to take to the moon
Tracing and counting