The uniform for our school is smart and practical. We ask all our pupils to wear it because we want them to develop a sense of pride and a feeling of belonging to our school. School sweatshirts and polo shirts with the embroidered motif are available from Tesco on-line and Skoolkit on-line. Extra items are also available from the latter source, including reversible waterproof jackets/fleeces and hats, both with the school motif.
Jewellery, apart from watches, should not be worn in school.
All items should be clearly marked with the owner's name. It can be difficult to identify one out of over a hundred sweatshirts!
To purchase uniform from Tesco, please click here or Skoolkit, please click here.
Sweatshirt/cardigan
Polo Shirt
Shirt
Trousers
Socks
Shoes
Blouse
Skirt or pinafore
Trousers
Socks
Summer dress
Bottle green with embroidered motif
Gold with embroidered motif
White
Long or short, grey/black
Grey
Sensible comfortable shoes (not trainers), black or brown
White
Grey
Grey/black
White or grey or tights in colder weather
Green checked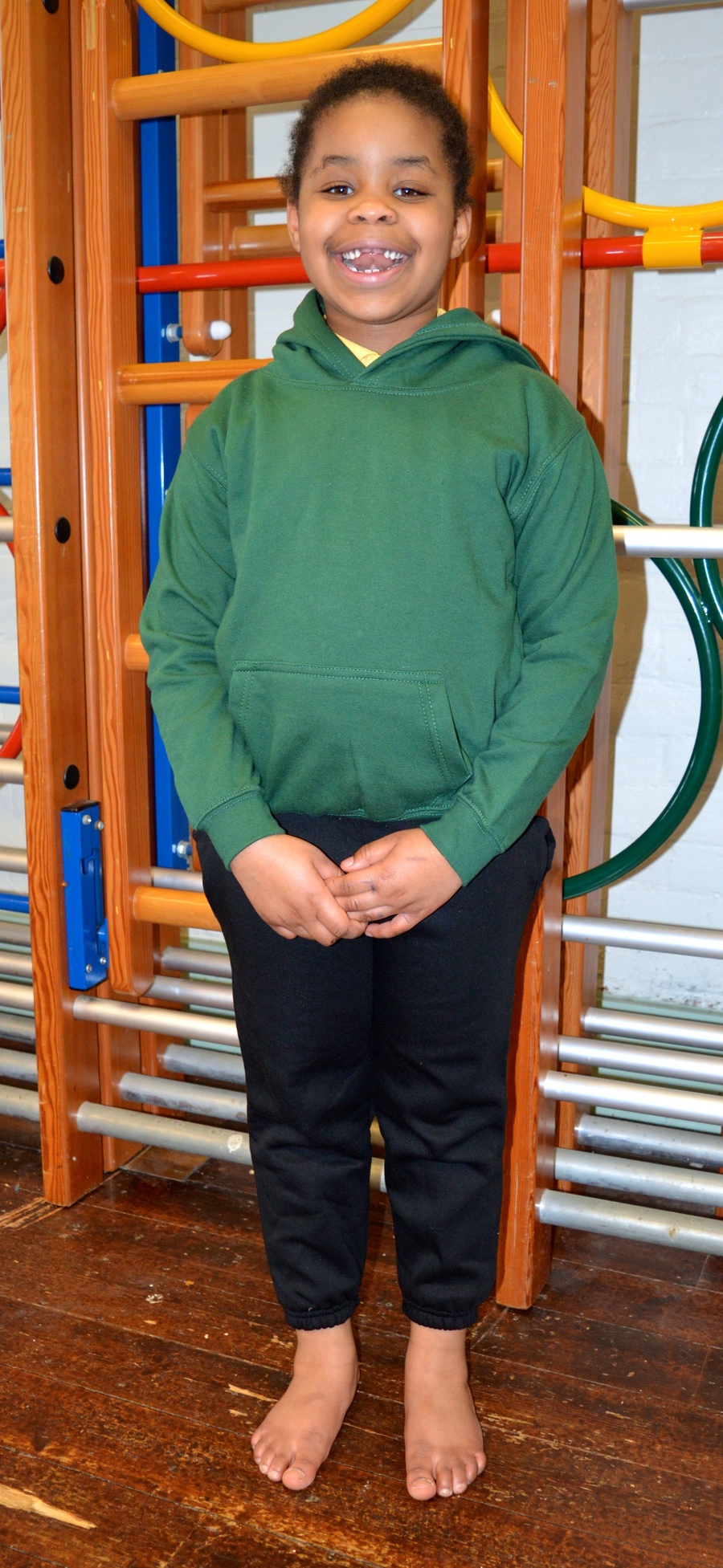 PE and Games
It is essential that children have a change of clothing for PE.
Bottle green or navy blue shorts or skirt
Yellow/gold T-shirt
Grey, black, bottle green or navy joggers and bottle green school hooded top
Stout trainers and plimsolls dependent upon unit of work
Draw-string shoe bag