Debs - John O'Groats to Lands End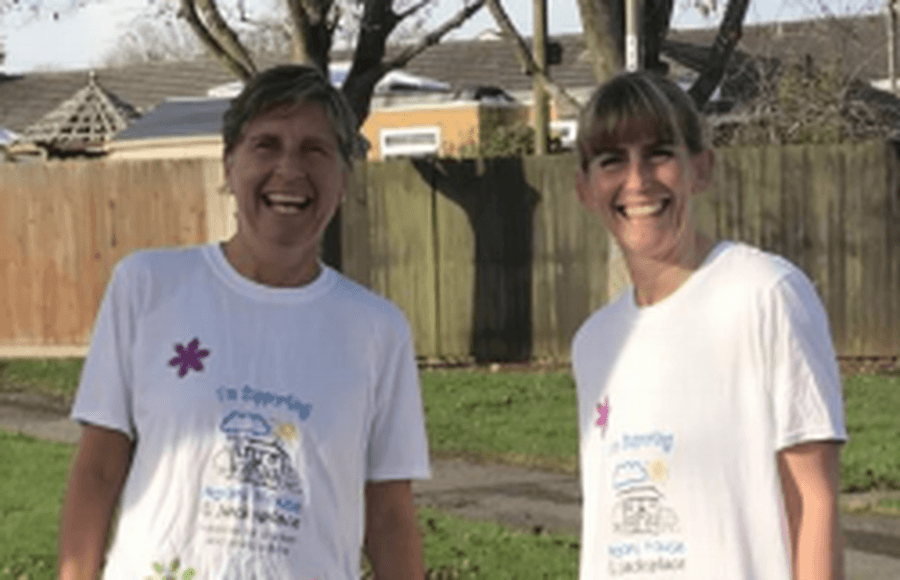 Originally aiming to raise £6,000, Debs and Sarah have smashed their target and as of 12th April the amount raised is more than double, £12,204.
If you would like to make a small donation please click here to access their fundraising page.
Our school community followed Debs and Sarah's epic journey and to lift their spirits during some challenging days, the children sent this message:
When we heard our sports specialist Debs Costen and her friend Sarah Cotton had set themselves an enormous physical and mental challenge, we were keen to support them and use this to motivate ourselves to keep moving.
To raise money for Naomi House Debs will be running 860 miles in 17 days! Debs and her running partner, Sarah, had originally planned to run from John O' Groats to Lands End but the current restrictions mean that this is no longer possible. Undeterred they came up with an alternative plan to run 52 miles a day along the Kennet and Avon canal. Clearly this distance in itself is inspiring but they will be running the same route every day; 26 miles out and 26 miles back. The psychological challenge of running the same route for 17 consecutive days is an additional burden to this huge challenge.
Our school challenge is to run, scoot, walk, cycle the equivalent number of miles. The children cannot complete this task within school time, so we are asking you, as families, to join us. We will be keeping a daily record of how many miles Debs has achieved and would like you to update us as to how many miles each member of your family has completed. Staff in school and their families will also be involved. We really hope that you will take this opportunity to support this inspirational challenge and join us on the road, virtually, from John O'Groats to Lands' End.
We can't wait to hear more about their epic adventure when we return to school and to see if we managed to match their miles.
Naomi House & Jacksplace hospices provide respite, end of life care and bereavement support to children and young adults with life threatening and life limiting conditions from across the southern seven counties. The charity needs to raise £9.2 million annually to provide a complete service to support local life limited and life threatened children, young adults and their families on good days, difficult days and last days.